2022 Stage 2 Kaleidescope Science Incursion
24 Aug 2022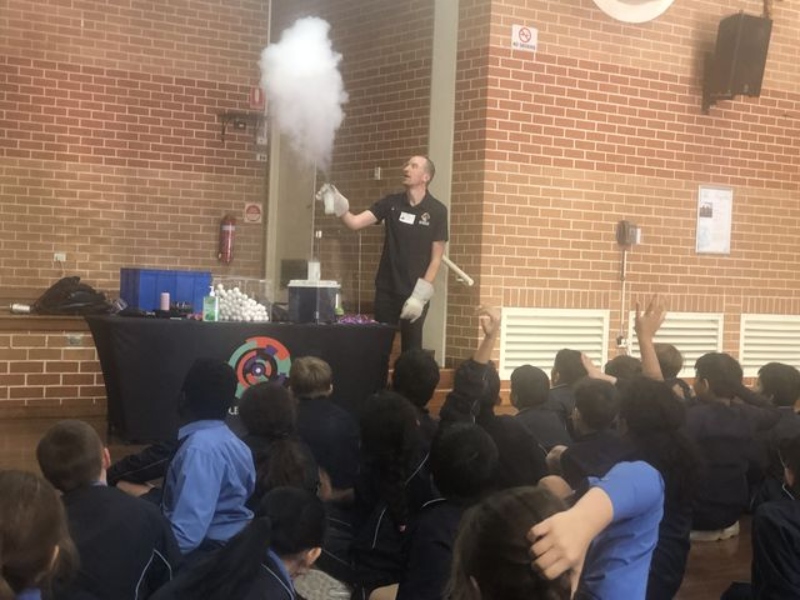 On Tuesday the 2nd of August Stage 2 took part in a Science Incursion.
In our Science Incursion we learned about matter. We had someone from Kaleidoscope come over and teach us about the three states of matter. These states are called Solids, Liquids and Gases. We also learned more about atoms.
We had some different experiments, like dry ice turning into gas and the ice didn't even melt! Then we had two of the same square plates. They were exactly the same except one was metal which made it cold and one was plastic which made it warmer so we put ice on it and the metal one warmed it quicker!
We also got to see an experiment with plasma! The guy got one bottle and put two screws with it and then got his toy plasma ball and put them together and it made plasma inside of the bottle. Another cool thing he did with the dry ice is he put them in little containers of warm water and then POP! They went flying.
Then he did one with carbon dioxide where he put it in a bottle and then put a balloon on the top and then, because the carbon dioxide had nowhere to go, it filled up the balloon and the balloon popped!
Then he brought out mercury and then poured it into a heart-shaped chocolate mould, put it in a cooler and then it froze.
By Tatjana P.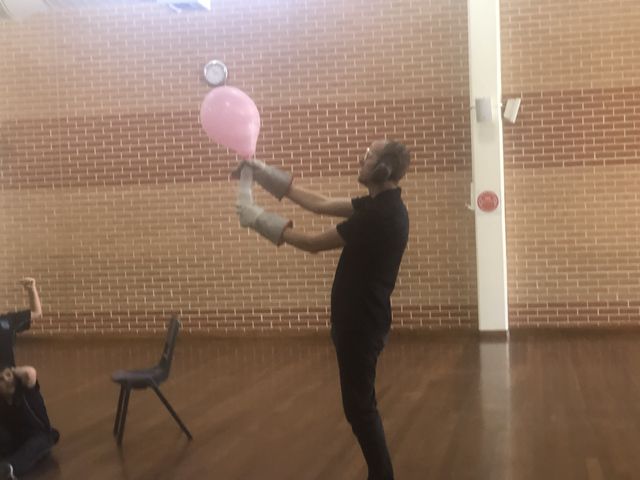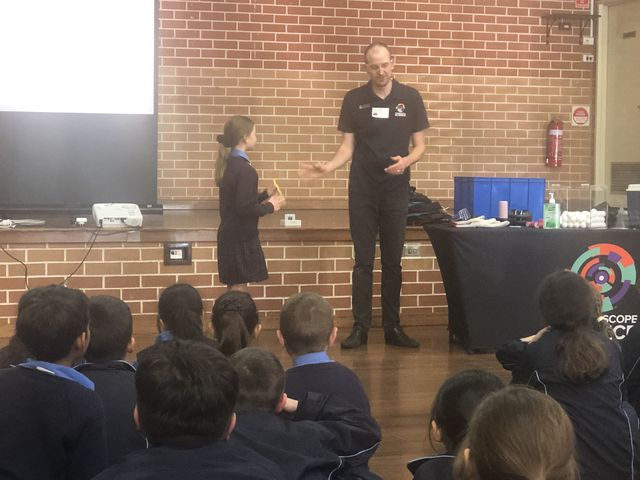 Facebook
23 Sep 2023

What a wonderful way to finish the term. OLOL students show their creative talents through dance. A great community event. 🕺🤸‍♀️🎼

21 Sep 2023

Great to see all the students, teachers and parents joining in for the final Macarena dance in our Creative Arts Concert this afternoon! 💃🕺