Facilities and Resources
Our Lady of Lourdes provides modern learning spaces that support collaboration and enhance a variety of educational experiences.
The learning spaces at Our Lady of Lourdes are designed to enhance the learning opportunities of our students.
From the latest technology to flexible seating options and adaptable class sizes, students will learn how to work both independently and as part of a small or large group depending on the task at hand.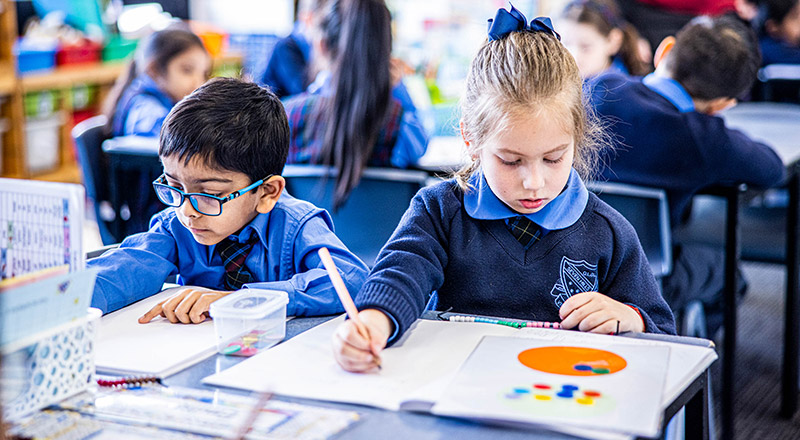 Take a 360° virtual tour
We invite you to explore our school facilities and discover what makes Our Lady of Lourdes a great place for your child.

Learning spaces
We believe teaching is not confined to four walls, which is why we use a range of different spaces to engage students in their learning.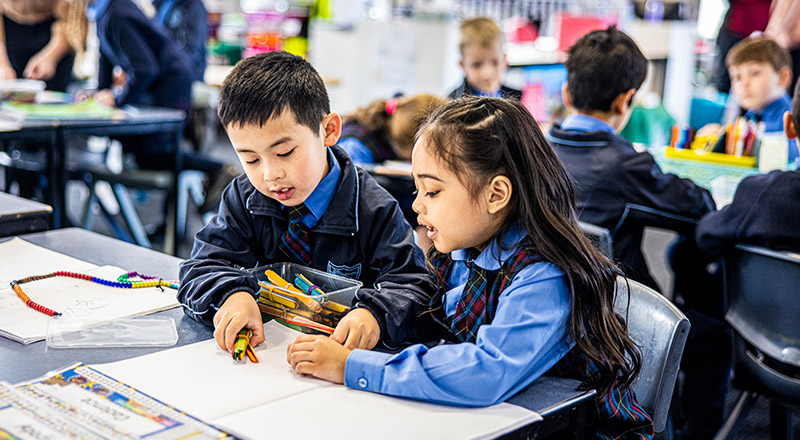 Kindergarten learning area
This purpose built space was designed to make the transition from the early childhood setting to school as smooth as possible. It includes an investigative play corner, learning zones and easy access to outdoor learning areas.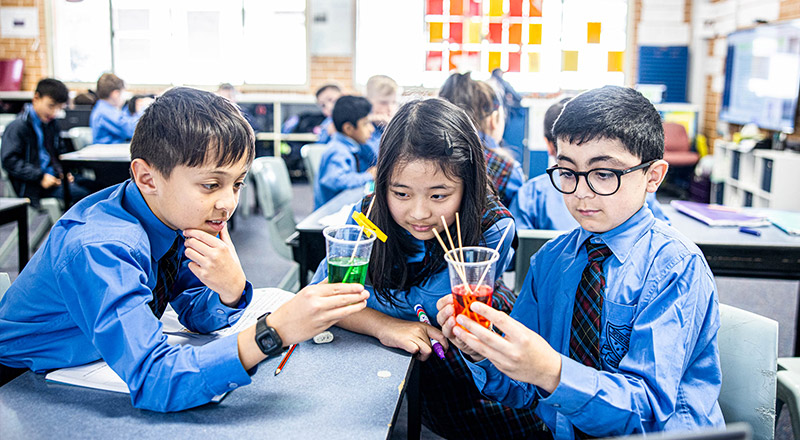 Our Primary learning spaces support students learning to work together and independently utilising equipment and technology that matches the task, fosters their creativity and encourages critical thinking and problem solving. Resources available include a green screen and recording equipment.
Our covered outdoor learning area (COLA) features synthetic grass flooring, sound speakers and an outdoor wet area. It is used for a variety of educational activities as well as school gatherings.
Specialised areas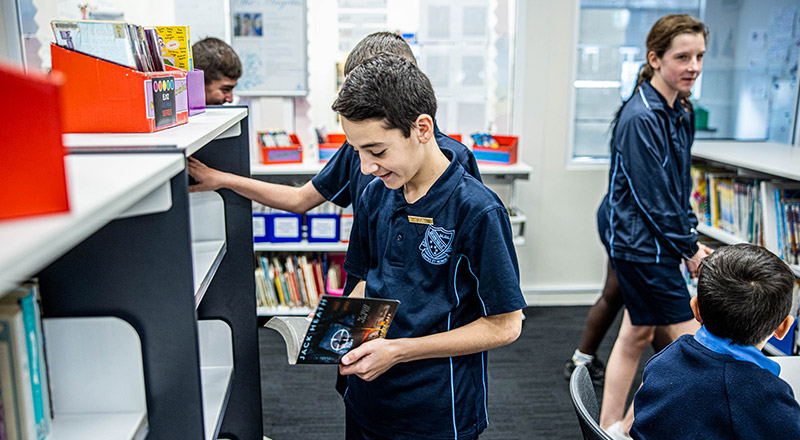 Our library is a favourite for all students who use it for reading, games, craft activities. Every class visits at least weekly to borrow books and develop their love of reading.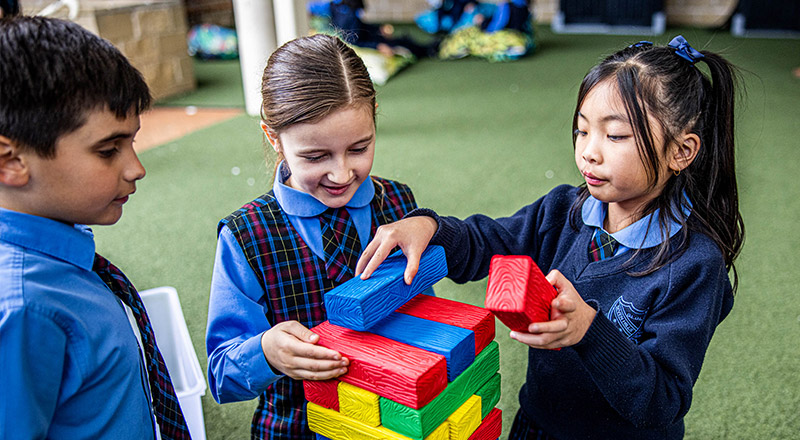 Ambrose Early Years Learning and School Aged Care provides before and after school care for students in Years K-6 in a well resourced space located on the school grounds. Specialist staff take great care of the students in a safe and secure environment that encourages positive social interaction.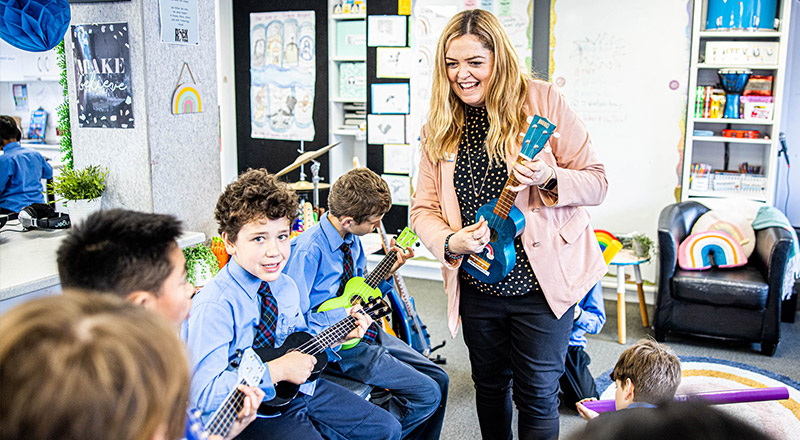 Students are able to use this dedicated space to express their creativity and learn dance, drama and music. Keyboards, ukuleles, percussion kits, drums and guitars are available for student use.
Outdoor areas
Students at Our Lady of Lourdes also enjoy making the most of the school's outdoor areas. These include an exciting range of play equipment, sports fields and courts, shaded areas and dedicated Kindergarten playground.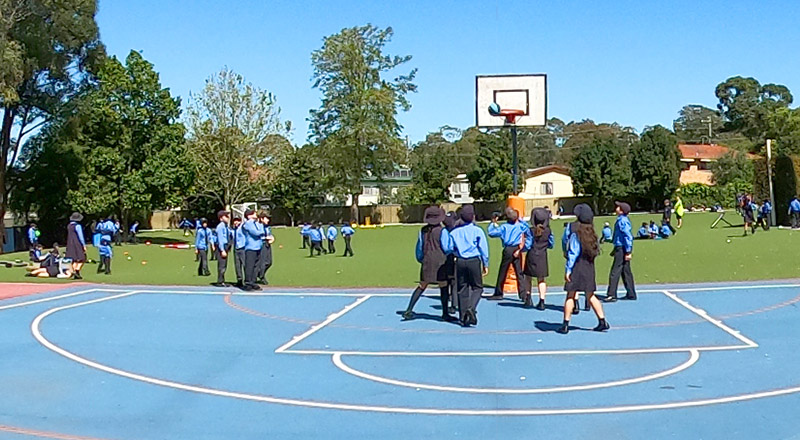 A large basketball court forms part of our Sports Zone where students engage in physical activity and a variety of sports and games.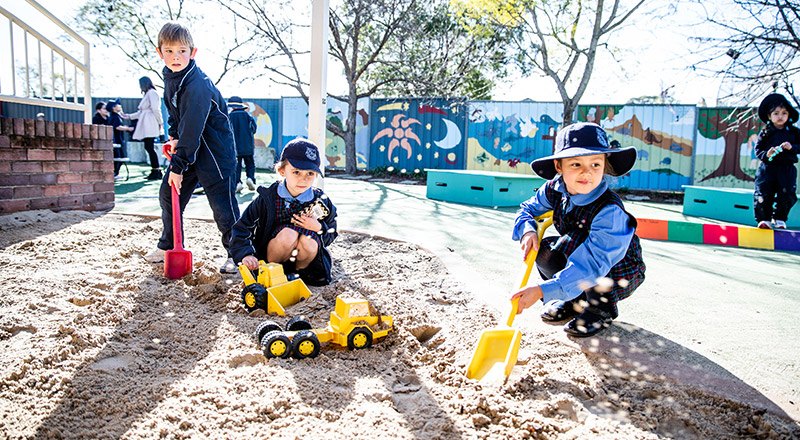 Our littlest students enjoy their own play space outside their learning area with soft fall, synthetic grass, sandpit and cubbyhouse.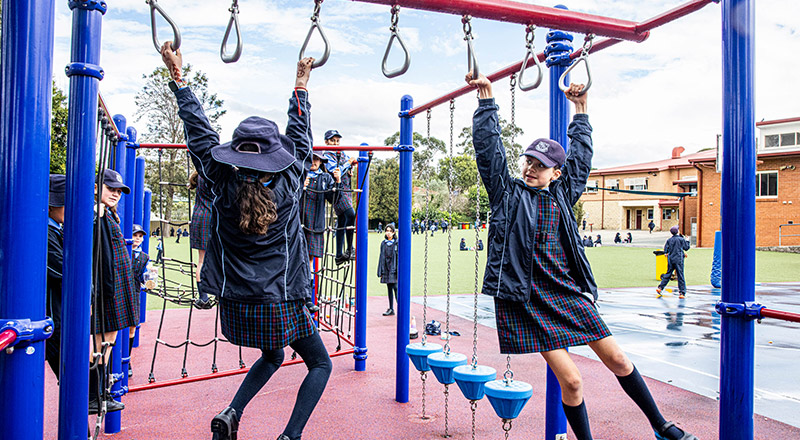 Climbing & play equipment
We strive to offer our children a range of activities for their play time and have high quality, interactive equipment such as a rock climbing wall available for their use.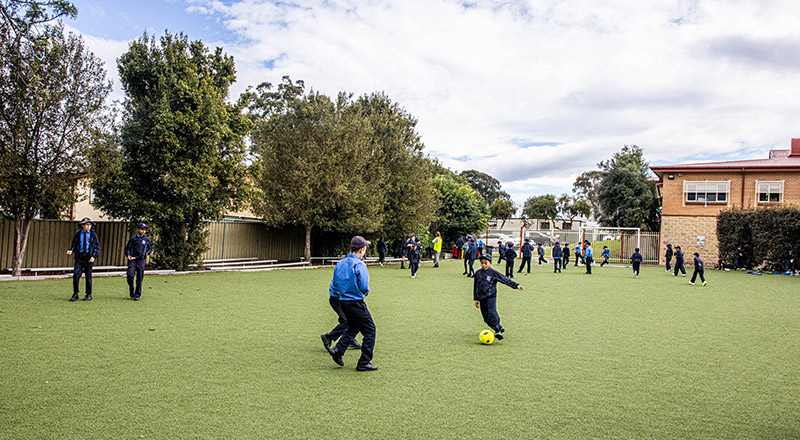 Students are able to play a range of sports such as soccer on our large, synthetic grass oval which is also used for sports lessons and school events.