Our Story
Transforming the learning of each student every day.
Innovative learning in a changing world
Our Lady of Lourdes is proud to be part of Catholic Schools Parramatta Diocese's system of 80 Catholic primary and secondary schools operating across Western Sydney and the Blue Mountains providing more than 43,500 students with a high-quality, low fee Catholic education.
At Our Lady of Lourdes Primary we seek to cater to the learning needs of all students. Our mission is to provide our students with a strong spiritual and educational foundation on which to develop and build their lives.
As

a

learning community

our school believes:

Our school crest
The crest of Our Lady of Lourdes reflects our Catholic philosophy of virtue and honour, which underpins our interactions both within the school and with the wider community. Our crest also represents the school's philosophy of matching learning to the changing needs of society, hence the phrase, "Innovative Learning in a Changing World".
We have always sought to be innovative in our approach to teaching and learning, incorporating contemporary research, as well as digital technologies, to provide the best outcomes for our students.
Our school crest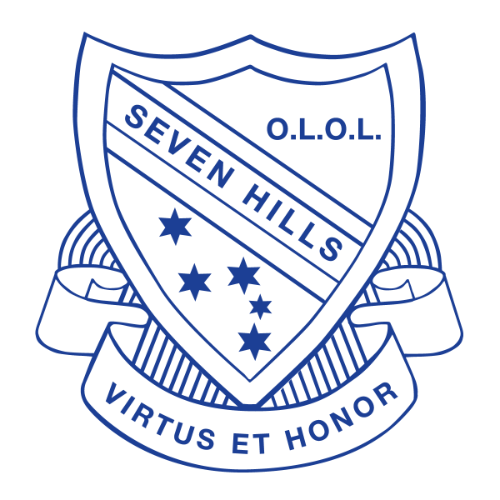 Testimonials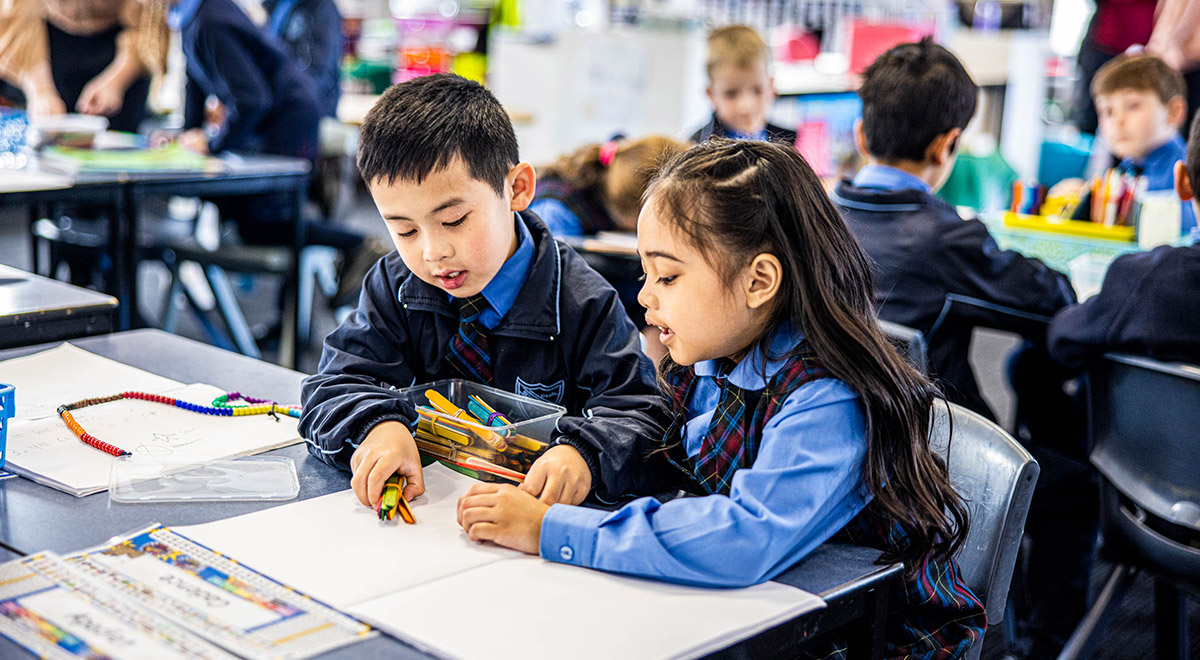 "We love OLOL's supportive community that encourages parental involvement in their child's learning environment. The teachers and school staff are nurturing and encouraging which enables the children to feel safe and secure thus maximising their learning potential. We are so blessed to be a part of the OLOL community."
Vinko Laus (Parent)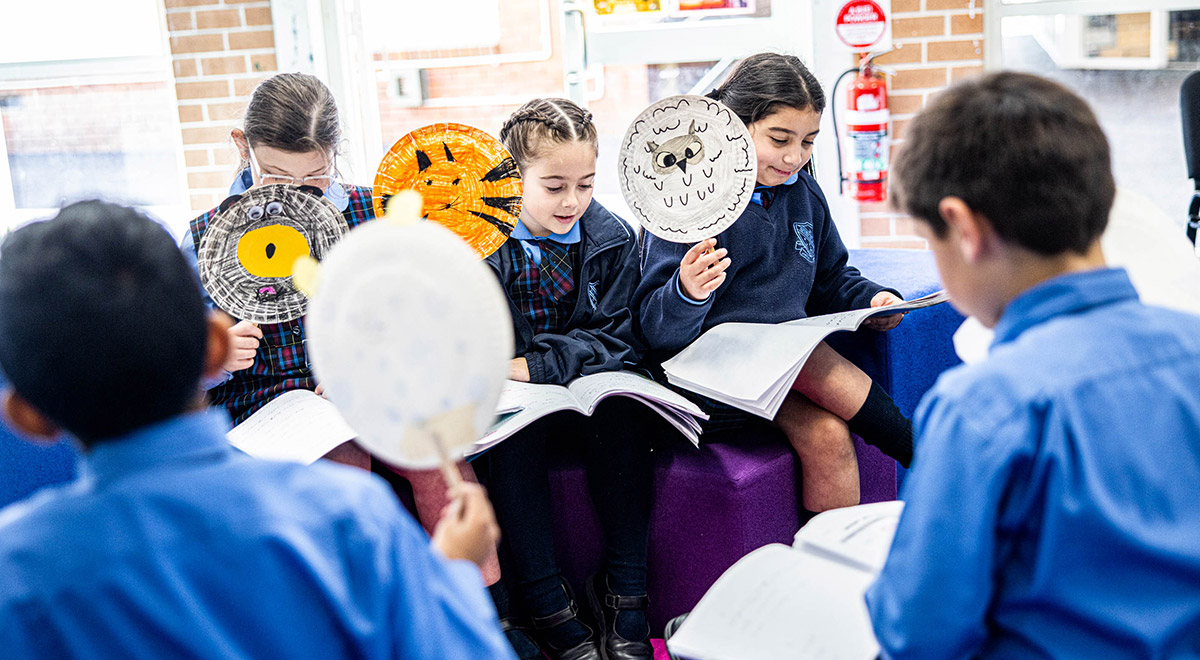 "I love OLOL because I feel included and everyone is kind and caring."
Joshua Coleman (Student)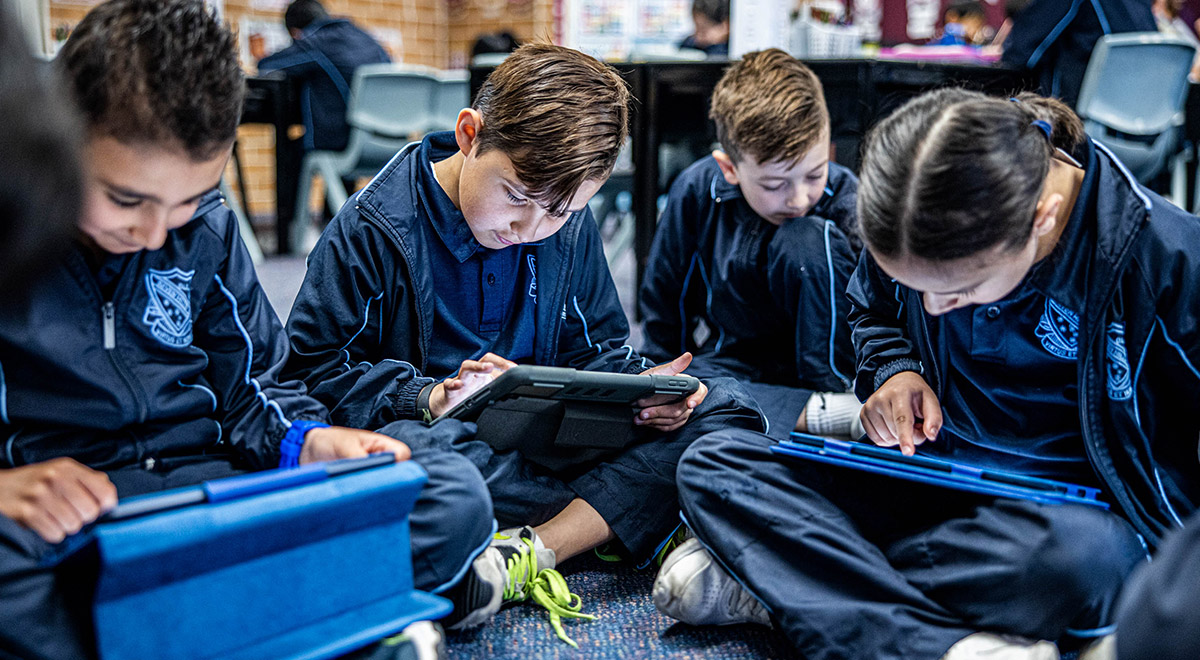 "At Our Lady Of Lourdes we are very lucky and blessed for every student in Year 3 and above to have access to their own piece of technology, to use to complete work and do extra research."
Avish Pragash (Student)
Our history
Our Lady of Lourdes Primary was founded in 1962 by the Sisters of St Joseph and has a long tradition of providing quality Catholic education in the Seven Hills parish.
Our first principal, Sr Clare Grealy, established our school in 1962 with three classes. The school continued to grow and by 1971 a further six classrooms had been built.
The Sisters of St Joseph continued to run the school until 1994, when the first lay principal, Sophie Ryan, was appointed. During Sophie's time at the school an extensive building project was undertaken to prepare the school for the 21st century.
In recent times, Our Lady of Lourdes has adopted a whole-school approach to the implementation of all programs. Our focus is on skill development rather than content knowledge with the aim of producing students who are 'job capable' rather than 'job ready'.
Our facilities and the technology available to support students continue to evolve to ensure we are able to meet the needs of today's learners. We are proud to offer a contemporary Catholic education based on the firm foundation of our Josephite heritage.