2021 Makey Makeys in Creative Arts
25 Feb 2021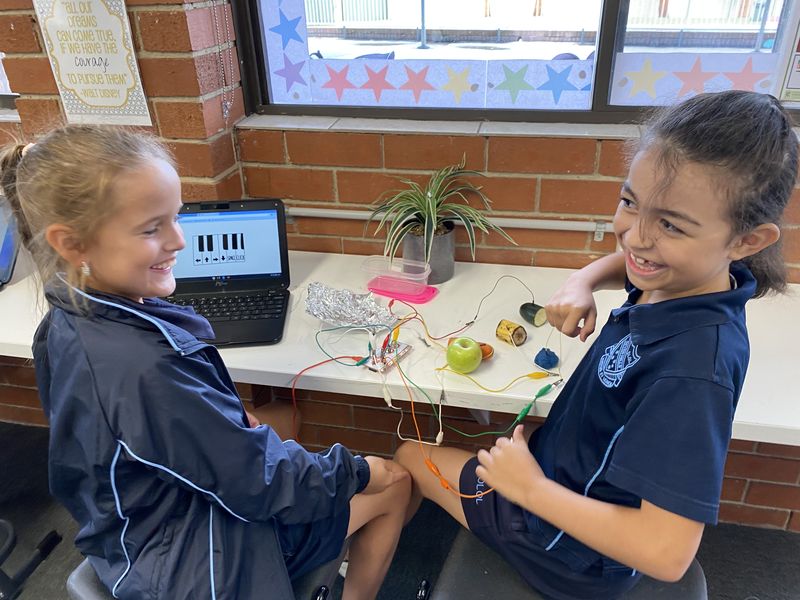 In Creative Arts lessons this term Kindergarten and Year 1 are learning about Drama and storytelling. Years 2-6 are exploring the Makey-Makey.
The Makey-Makey is an electronic invention kit for all ages! The Makey Makey allows you to take everyday objects and combine them with the internet. Using the alligator clips attached to any conductive material you can control the keyboard of your computer, such as the space bar, arrow keys and left click of the mouse. It allows all students to be creative, inventive, and imaginative.
The Makey-Makey is an easy and fun way to learn about science and coding in a creative way. The students in Years 3-6 have explored playing the piano with fruit and vegetables and also created game controllers with play dough, foil and lead pencil!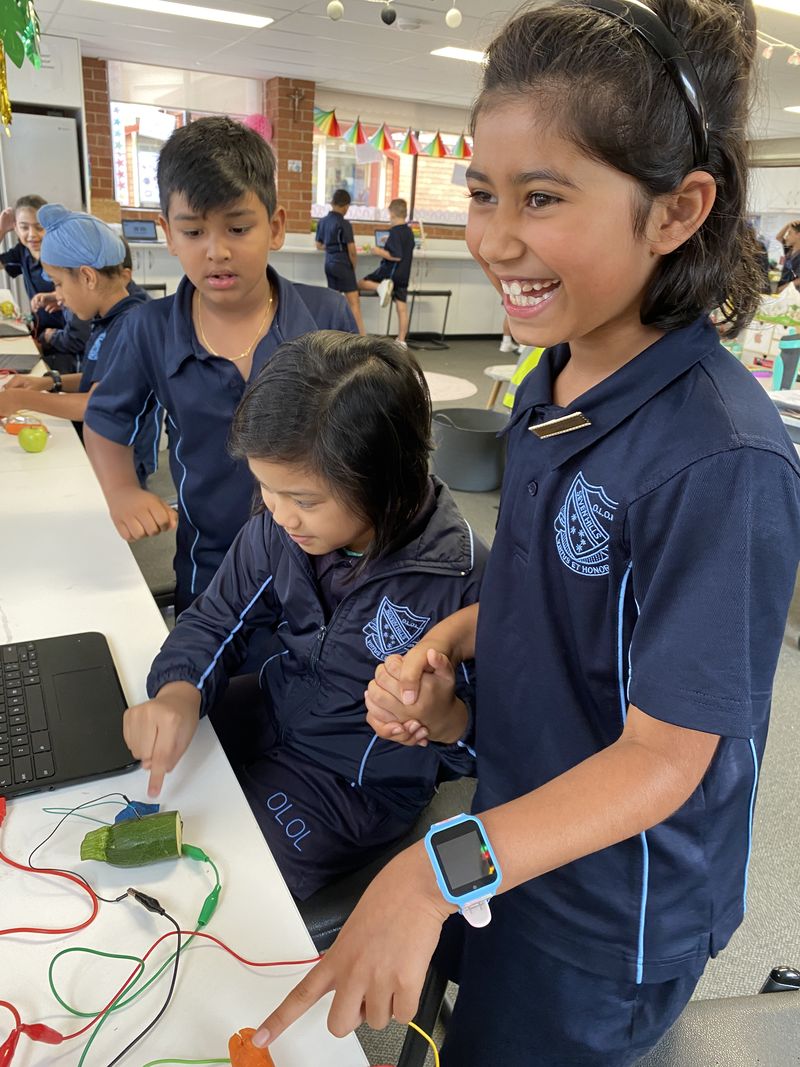 Year 3 and Year 2 are also building their typing skills while using the Chromebooks. We can't wait to share our creative projects using the Makey-Makeys at the end of the term.
Facebook
23 Sep 2023

What a wonderful way to finish the term. OLOL students show their creative talents through dance. A great community event. 🕺🤸‍♀️🎼

21 Sep 2023

Great to see all the students, teachers and parents joining in for the final Macarena dance in our Creative Arts Concert this afternoon! 💃🕺