2018 Blacktown Zone Athletics Carnival
21 Aug 2018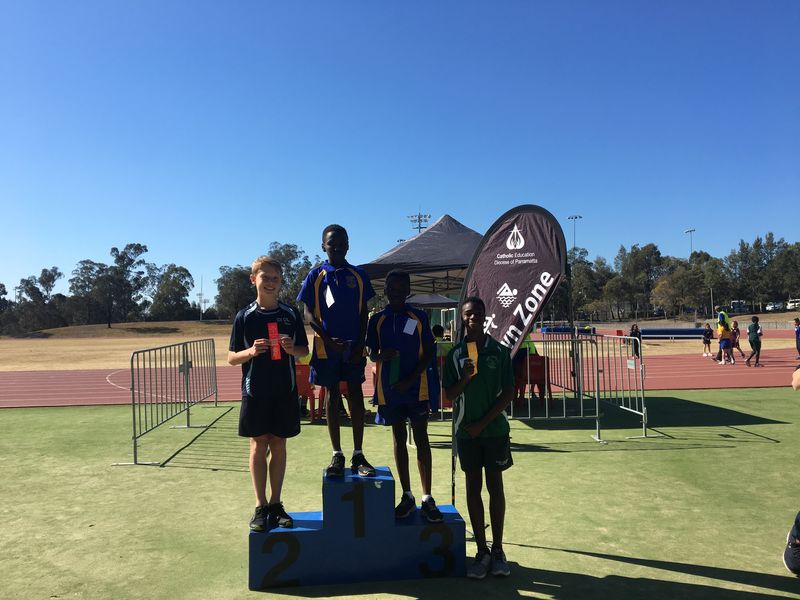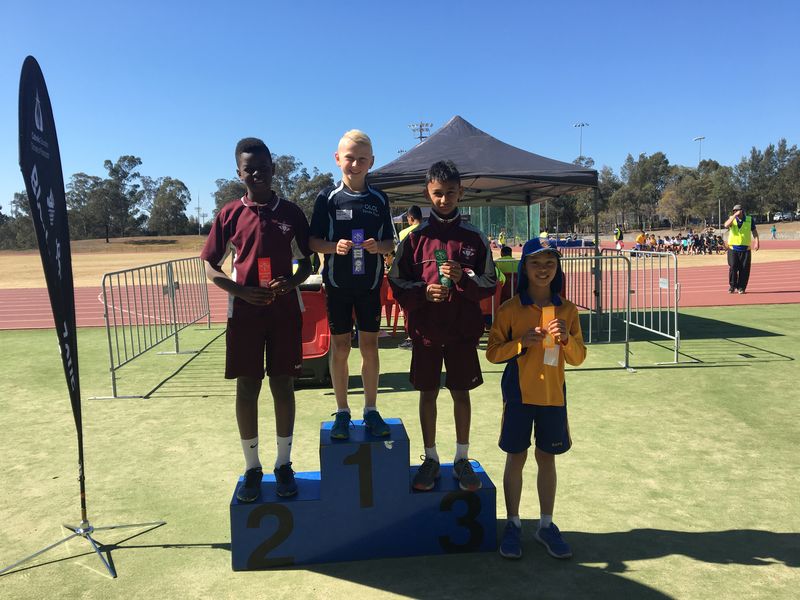 On Tuesday the 14th of August Ms Critchlow and Mrs Clynick travelled with 31 children to the Blacktown International Sports Park to compete in the Blacktown Zone Athletics Carnival.
It was a fantastic day where the students were able to showcase their different sporting abilities.
All students represented Our Lady of Lourdes with great sportsmanship and pride. A special congratulations to the students who will be representing Parramatta Diocese at the next carnival.
Thank you to David Spadaro and Penny Kostis for volunteering as track officials on the day.
Blacktown Zone Carnival Competitors:
Zackary Armitage
Kaylee Aspin
Byron Aspin
Kondaliza Azrag
Jaylene Bong
Joye-Mari Boursianis
Sanmeet Brar
Juan Burgess
Reuben George
Amelia Herczeg
Joshua Herczeg
Alexandra Kostis
Tupou Lino
Winny Lual
Ethan Neish
Jairus OdurOchieng
Thomas Osborne
Monu Pongi
Aryan Roy
Alexandra Sakre
Jeremy Smith
Alexander Spadaro
Sophie Stancic
Kevin Su
Irene Suryathyo
Zoe van Zoggel
Rhys Webster
Emma Webster
Rhys Williams
Alysse Yates
Chloe Sibilant
Parramatta Diocese Representatives - 23rd of August
Awien Lual - Blacktown Zone Junior Girls Champion
Rhys Webster -

Blacktown Zone Junior Boys Champion

Zackary Armitage - Blacktown Zone 11 years Boys Runner Up
Sophie Stancic - Blacktown Zone Senior Girls Champion
Byron Aspin
Kaylee Aspin
Alexandra Kostis
Alexander Spadaro
Irene Suryathyo
Juan Burgess
Ethan Neish
Monu Pongi
Jeremy Smith
Facebook
23 Sep 2023

What a wonderful way to finish the term. OLOL students show their creative talents through dance. A great community event. 🕺🤸‍♀️🎼

21 Sep 2023

Great to see all the students, teachers and parents joining in for the final Macarena dance in our Creative Arts Concert this afternoon! 💃🕺