Wakakirri State Final
21 Sep 2017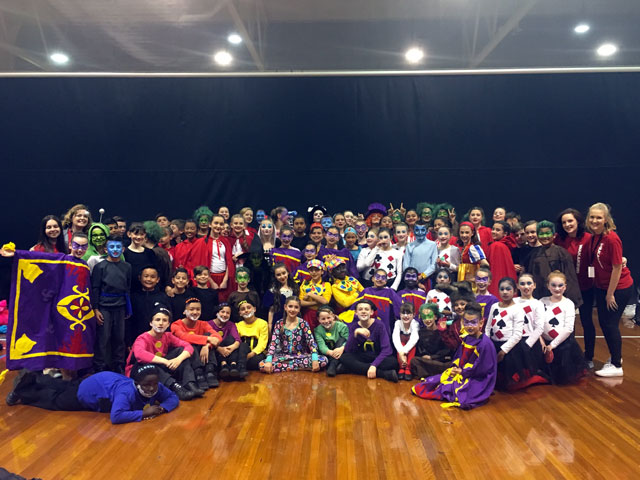 The students at OLOL represented our school with pride at the Performance Awards night for the NSW Sydney Region on Wednesday the 13th of September at the State Sports Centre in Homebush.
The students performed beautifully and although didn't get nominated for Story of the Year, did extremely well.
Please vote for our school in The People's Choice Awards on the Wakakirri Website http://www.wakakirri.com/peoples-choice/ which opens from the 25th of September.
Also tune in to Wakka TV for the results from the 19th of October.
Thank you again to all the parents, particularly Rebecca Clark for her amazing face painting http://www.facesrus.com.au/ as well as all the students teachers for all your support to make this experience the success it has been.
Facebook
23 Sep 2023

What a wonderful way to finish the term. OLOL students show their creative talents through dance. A great community event. 🕺🤸‍♀️🎼

21 Sep 2023

Great to see all the students, teachers and parents joining in for the final Macarena dance in our Creative Arts Concert this afternoon! 💃🕺