2018 Holy Week Prayer Room
29 May 2018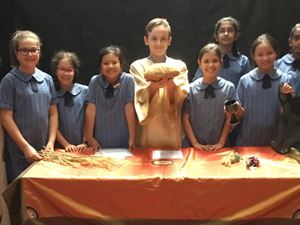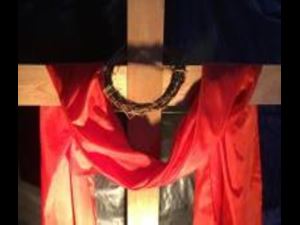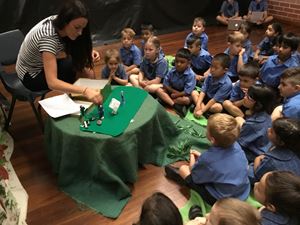 Last week, the children were engaged in a multi sensory and reflective experience where they immersed themselves in the events of Holy Week.
The Holy Week Prayer Room invited the students to reflect on Jesus' journey through the events of Palm Sunday, Holy Thursday and Good Friday.
Each class started their prayer journey by watching a reflective clip on what Easter means to them. This enabled them to think about what 'the real meaning of Easter' was. They then entered the Prayer Room where they were able to reflect on Jesus, his feelings, his intentions and the effect that he had on us as His followers.
The children sang songs, waved palms, prayed together as a group and sat in silence as the events of Holy Week were revealed to them. In each Prayer Room there were symbols to reflect the meaning of what happened. Children shared the bread together just as Jesus did with His disciples and then went on to pray in The Garden of Gethsemane as a class. The most powerful and reverent room was in the room of Good Friday where the cross and the crown of thorns symbolized Jesus' suffering.
On Tuesday, the school celebrated the Risen Christ in a liturgy that was led by Year Two in the hall. Our scripture story passage told us that on the road to the town of Emmaus, Jesus met up with two of his disciples; two friends who thought he was gone forever. They talked about all the things that had happened. They ate with him. They recognized Jesus as they shared a simple meal with him. Their hearts were warmed by his presence. There was no doubt in their hearts that Jesus was alive.
As we reflect on the disciples story, we ask ourselves could we say the same – do we believe He truly lives, and if so, how do we experience his presence.
Facebook
23 Sep 2023

What a wonderful way to finish the term. OLOL students show their creative talents through dance. A great community event. 🕺🤸‍♀️🎼

21 Sep 2023

Great to see all the students, teachers and parents joining in for the final Macarena dance in our Creative Arts Concert this afternoon! 💃🕺