2022 Kindergarten and Year 1 Welcome BBQ.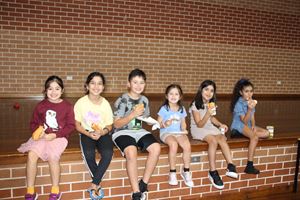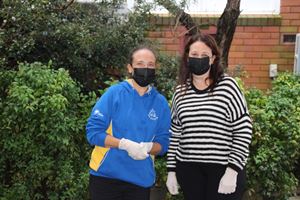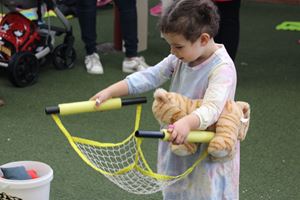 Last Thursday Our Lady of Lourdes hosted a barbeque to welcome the newest additions to our OLOL Community - our Kindergarten and Year One students and their families. It was wonderful to see so many happy faces. Parents had a chance to meet one another and our Kindergarten and Year 1 students played with new found friends, teachers, and
Year 6 student leaders. The outdoor games, dress ups and colouring corner proved popular with all students and a delicious sausage sizzle was catered for by our Parent Group.
A big thank you to our Parent Group for organising the barbeque and to our Student Leaders for helping to make the night such a fun and memorable one. Thank you to the parents of the student leaders who enabled their children to attend. Finally, a big thank you to Ms Byrnes, Mrs Ferguson, Mrs Messina, Mrs Demeterio, Miss Douglas, Miss Lee, Miss Mortimer, Mrs Willemse and Miss Schrader for their hard work in preparing the games and activities. It was a wonderful night! To see photos from the event click here to view our Gallery: 2022 Kindergarten and Year 1 Welcome BBQ