2022 Holy Week at OLOL.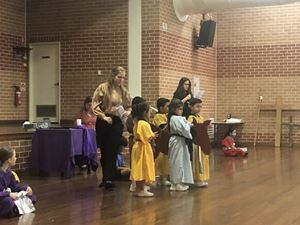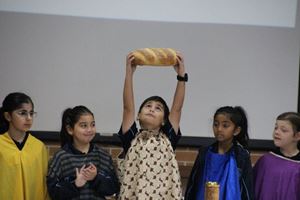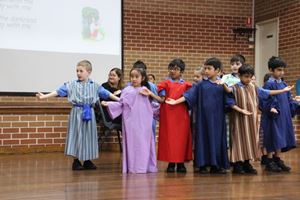 This year as Easter is on 17th April, we celebrate Holy Week the week after school finishes. However, at OLOL, the students will be reflecting on Holy Week events in school Week 11.
We will have one event each morning to start the day - from Tuesday to Friday. The following timetable will be followed:
Tuesday 8:50am - Kindy - Palm Sunday
Wednesday 8:50am - Year 3 & 4 - The Last Supper & Washing of the Feet
Thursday 8:50am - Year 1 & 2 - Garden of Gethsemane
Friday 8:50am - Year 5 & 6 - Good Friday then all classes to do The Stations of the Cross

Each reflection will be between 20 mins - 40 mins in total, depending on the grade and reflection. The staff and students will be in the hall for these events. Parents are also invited to attend, however please be mindful that there will be a limited amount of space in the hall as the students will be spread out for their performance. Each reflection will be live streamed and placed on the OLOL Facebook Page. We appreciate your assistance by preparing your children by talking to them about the importance of Holy Week.
To see photos of the Liturgies view our Gallery here: 2022 Kindergarten Palm Sunday Liturgy 2022 Year 3 and 4 Washing of the Feet and the Last Supper Liturgy 2022 Year 1 and 2 Garden of Gethsemane Liturgy 2022 Year 5 and 6 Good Friday Liturgy