2022 Project Compassion Day- "A Shoe In" Parade.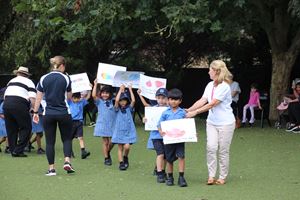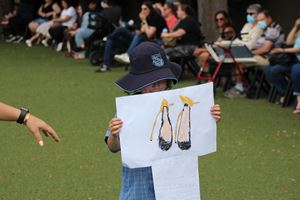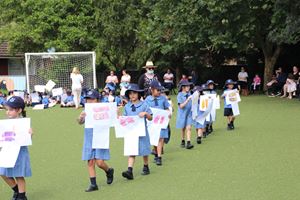 On Friday 11th March OLOL had our Project Compassion Fundraising Event, "A Shoe In". The students learnt about children their age who do not own shoes, and need to walk over 10 kilometres each day to collect water for their families. The students then found the oldest shoe in their household, they wrote about the history of their shoes and drew an amazing picture of them. These artworks were paraded around the school to help raise awarenessand funds for these people in need.
It was great to see all students getting involved and having parents back at school again for the first time in a long time, to watch the event. So far we have raised a massive $460!
Thank you to everyone who participated in the event and a huge thanks to those who have donated. You can still donate here: https://fundraise.projectcompassion.org.au/ourladyoflourdessevenhills
To see photos click here: 2022 Project Compassion A Shoe In Parade